With any website, security is a significant concern.
Considering 43.2% of all websites use WordPress, up 39.5% from 2021, it's no surprise that these sites face security threats based on the sheer number of WordPress-powered sites. WordPress is trusted by many, and rightfully so. For twelve years, it has been the fastest-growing content management system; this once-simple blogging platform now offers tens of thousands of themes and plugins.
When it comes to WordPress attacks, Wordfence is the most popular WordPress security plugin. In the first half of 2021 alone, the Wordfence Firewall blocked four billion requests from blocklisted IPs and attackers.
This guide covers everything you need to know about Wordfence and why you should consider an upgrade to Wordfence Premium.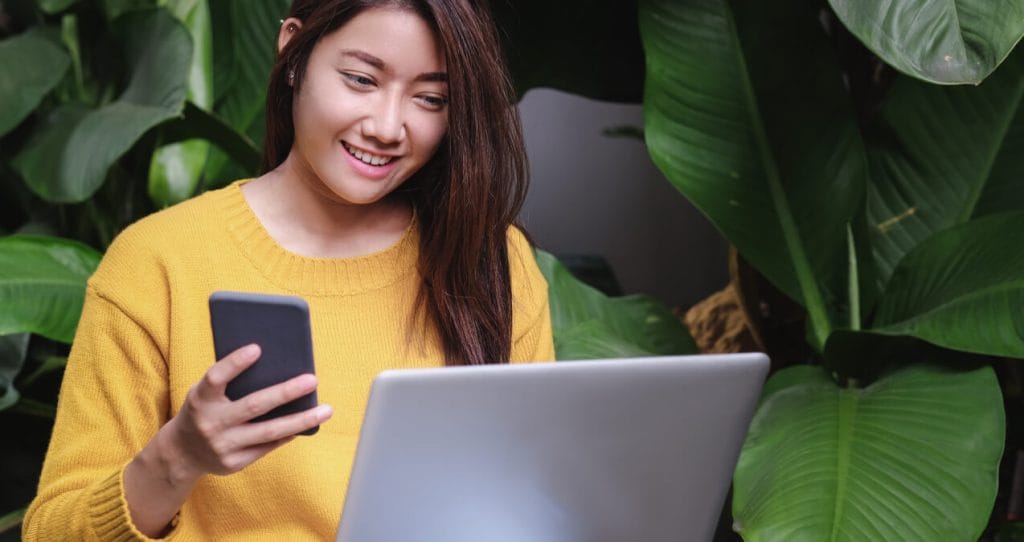 Importance of Website Security
Most think it won't happen to them — and unfortunately, that is the type of mentality that makes WordPress site owners vulnerable to attacks. These attacks can be devastating, especially for small and medium-sized businesses.
Website attacks are becoming increasingly sophisticated yearly, compromising critical data and causing businesses to close. Inc. reported that nearly 60% of hacked small businesses go bankrupt within six months. Once the damage is done, it can be hard to undo, so you need to take proactive measures.
Although there are several security plugins to choose from for WordPress, Wordfence is one of the best options available, helping millions of site owners protect themselves against potentially devastating vulnerabilities.
Sometimes, it takes only a plugin or two to make thousands of sites vulnerable. For example, on November 5, 2021, Wordfence discovered a vulnerability in a WordPress plugin installed on over 20,000 sites. Within a few days, the same author found the same vulnerability in two additional plugins. Just like that, 84,000 WordPress sites were at risk. Wordfence Premium users received a firewall rule to protect against these vulnerabilities immediately.
What Is Wordfence?
Wordfence is a WordPress security plugin designed to enhance security, acting as a firewall.
According to Wordfence, in 2020, the company blocked over 90 billion malicious login attempts from over 57 million unique IP addresses at a rate of 2,800 attacks per second. On December 9, 2021, WordPress published a report stating the company's Threat Intelligence team noticed a drastic increase in attacks. An investigation found that an active attack targeted over a million WordPress sites. In just 36 hours, Wordfence blocked over 13.7 million attacks. It was during this attack that Wordfence Premium users experienced fewer vulnerabilities.
Many users agree that Wordfence is one of the best WordPress security plugins available and for a good reason. This plugin is easy to use, and it offers a ton of features, such as:
Firewall and login security
Security alerts
File comparison
Attack notifications
Activity reports
Import/export settings
For example, Wordfence is an industry-leading concerning login security controls, such as XMLRPC protection, brute force protection, and reCAPTCHA to block automated attacks. This plugin also maintains the largest WordPress-specific malware database on the planet. The Wordfence Threat Intelligence Team continuously discovers the latest WordPress themes and plugin vulnerabilities. When you have Wordfence Premium, these new firewall rules are implemented immediately. Real-time deployment could make the difference and maybe even save your site and company.
Users also love Wordfence Central, which allows you to manage the security of multiple WordPress sites from a single dashboard. View the status of your websites and detailed security findings on a single page, and receive notifications when one of your sites experiences a security event. This management system is available for all Wordfence users.
Wordfence Free vs. Premium
Like many WordPress plugins, there is a free and premium version; however, there are critical advantages to having Wordfence Premium.
Many WordPress site owners will agree that the free plugin is a good choice to protect your site from malware. However, it's worth considering an upgrade to Wordfence Premium when dealing with something as vital as real-time site security.
The free and premium options provide three key features that meet the criteria for a strong security plugin — malware scanner, malware cleaner, and WordPress firewall. The difference between these two options concerning these criteria is fairly significant, as Wordfence Premium offers its malware scanner and firewall rules in real-time.
In contrast, with Wordfence free, these rules and signatures are delayed 30 days. Website security isn't something that you can place on hold. The newest threats need to be addressed and blocked immediately. So, if you have sensitive data on your site or are seeking peace of mind, Wordfence Premium is a simple and effective way to help protect your content and data.
Benefits When You Upgrade To Wordfence Premium
As discussed above, Wordfence Premium offers real-time updates. These updates ensure no delay in monitoring and protecting against the latest threats the Wordfence Threat Intelligence team currently identifies. Much of this happens automatically. As attackers develop new tactics and techniques to exploit WordPress sites, Wordfence Premium is your quickest line of defense.
Each day, Wordfence sees attack reports from millions of websites. Thankfully, Premium users can access the plugin's sophisticated algorithm, continuously updating its blocklist. This list contains anywhere between 25,000 to 60,000 active malicious IP addresses. When you upgrade to Wordfence Premium, your list is updated regularly to prevent these dangerous IPs from accessing your site.
There are countless reports published by Wordfence showcasing the immense volume of attacks. Wordfence Premium is often highlighted in these reports, as these users receive immediate firewall rule protection. The same level of protection is not applied to Wordfence Free users until 30 days later.
For example, on October 4, 2021, the Wordfence Threat Intelligence team discovered a vulnerability in a starter templates plugin, leaving over one million sites at risk. Wordfence Premium users received a firewall rule the day it was discovered, while Free users received it on November 3, 2021.
Work With Perfect Afternoon for Wordfence Security
We specialize in WordPress and WooCommerce platforms, offering expert website development and digital marketing services. Each custom-built design is crafted specifically for you, incorporating custom software integrations and feature plugins. With over twenty years as a full-service web design agency, we can help you develop a powerful, impactful, and secure web presence.
At Perfect Afternoon, we understand the value of the best WordPress security plugins, so we employ the Premium version of Wordfence on all our partners' websites.
Ready to add the extra security needed for your website? Contact us to discuss a Wordfence Premium account!
Photo Credits – Envato Elements: